Edward L. Bleynat, Jr. began his legal career by clerking for James G. Exum, Jr., then the Chief Justice of the Supreme Court of North Carolina. He later went to work with a major Greensboro law firm in a general litigation practice, focusing on business litigation and tort law.
In 1995, Ed, his wife and children relocated to Asheville, North Carolina to continue his law practice and to raise their family in Western North Carolina, where Ed grew up. After Ed started his own firm in 1997, he and Joe Ferikes merged their practices into Ferikes & Bleynat, PLLC in 2001.
Ed is actively involved in a variety of church, civic and community activities as a director, a trustee or a volunteer. He is an AV Preeminent Peer Reviewed Lawyer by Martindale Hubbell and is included in North Carolina Super Lawyers.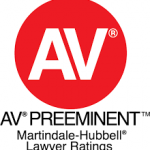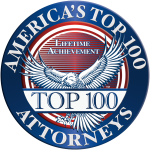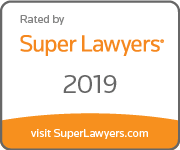 DRHUMOR BUILDING
48 Patton Avenue, Suite 300
Asheville, NC 28801
828-251-1588
ed@ashevillelitigators.com
Paralegal: Debra Donnelly
Practice Focus
Business Litigation
Civil Litigation
Major Personal Injury
Real Estate Litigation
Construction Matters
Contract Law
Clerkships
Law Clerk to Hon. James G. Exum Jr., Chief Justice, Supreme Court of North Carolina, 1989–1991
Biography
Born in Lexington Park, Maryland
Married to law school classmate, the former Anne Freels, since 1990; Father of Web, Elizabeth, and Luke Bleynat.
Author of two volumes (to date) on the Gospels of Matthew, Mark and Luke: The Synoptic Gospels, a Journey into the Kingdom: Volume I, From Bethlehem to the River Jordan; The Synoptic Gospels, a Journey into the Kingdom: Volume II, From The Desert to the Mount
Ed's lifelong interests include team sports, especially basketball; reading the great books; and enjoying the art of conversation
Ed grew up in Valdese, looking up from his family's Burke County yard at the Blue Ridge Mountains. Anne grew up atop Walden's Ridge in Signal Mountain, Tennessee. They wanted to raise their family in the Southern Appalachian Highlands, and settled on eclectic, embracing and fascinating Asheville.
Education
J.D., with honors, University of North Carolina, 1989
B.S., magna cum laude, Clemson University, 1986
Professional Dedication
Lawyer Representative and Captain, Sawbones v. Jawbones, Doctor-Lawyer basketball fundraiser for Western Carolina Medical Society and Pisgah Legal Services
Community Engagement
Member, National Moot Court Competition and Holderness Moot Court Bench, 1988–1989
Mountain Area Volunteer Lawyer serving clients through Pisgah Legal Services since 1995
Past President, Board Chair, and Board Member, Lake Logan Episcopal Center
Past Chair and Board member of the Trustees of the Episcopal Diocese of Western North Carolina
Past Chair of the Discernment Committee, Trinity Episcopal Church, Asheville
Past Senior Warden, Vestry member, and Capital Campaign member Trinity Episcopal Church, Asheville
Past member, Bishop Search Committee, Episcopal Diocese of Western North Carolina
Past Board Member and Secretary, Carolina Day School, Asheville
Past Middle School Basketball Coach, Carolina Day School, Asheville
Past YMCA Basketball Coach
Asheville City League Basketball and Volleyball
Bar Admissions
North Carolina, 1989
Tennessee, 1991
Honors
Super Lawyers North Carolina, 2019
The MAVL Pro Bono Lawyer of the Year Award (1998)
Professional Associations
North Carolina Bar Association
28th Judicial District Bar
Harry C. Martin Chapter of the American Inns of Court
Representative Cases
Price and Price Mechanical of N.C., Inc. v. Miken Corp., 191 N.C. App. 177, 661 S.E.2d 775, 2008.
TD Bank, N.A. v. Mirabella, ___N.C. App. ___, 725 S.E.2d 29, 2012.
Douglas v. McVicker, 150 N.C. App. 705, 564 S.E.2d 622, 2002.
Synovus Bank v. Karp, 887 F.Supp.2d 677, W.D.N.C. 2012.
Murphy v. Glafenhein, 110 N.C. App. 830, 431 S.E.2d 241, 1993.
Hopkins v. Ciba-Geigy Corp., 111 N.C. App. 179, 432 S.E.2d 142, 1993.
Mickles vs. Duke Power Company, 342 N.C. 103, 463 S.E.2d 206, 1995.
G.P. Publications, Inc. vs. Quebecor Printing-St. Paul, Inc., 125 N.C. App. 424, 481 S.E.2d 674, 1997.